Party Buses Ft Lauderdale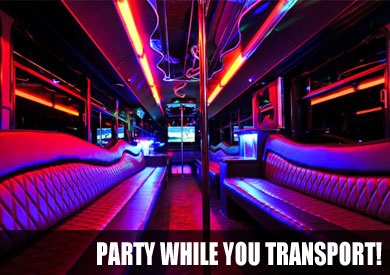 We have the best Party Buses in Ft Lauderdale! Hop on in this 14 passenger party bus Ft Lauderdale FL and enjoy the comfortable leather seating and the awesome laser lighting. Take this perfectly sized vehicle to some of Florida's hottest nightclubs like Mangos on Las Olas Boulevard where you can enjoy live music and nightly drink specials. This Fort Lauderdale Party Bus is ideal for birthdays, weddings, and field trips.
Party Bus Ft Lauderdale FL
Take our wonderful Fort Lauderdale party bus that holds 22 passengers to catch the Miami Heat try to win another championship. Most of our vehicles have wet bars, neon lighting, and custom interior. Take this vehicle to New River where you can experience the peaceful side of the city. With relaxing paddle boat rides and special event parades. Do not wait reserve your vehicle today.

Party Bus Ft Lauderdale FL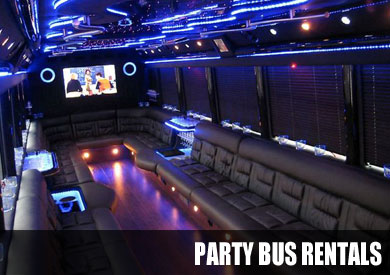 Looking for something not too big but not too small? We have the perfect party bus Fort Lauderdale FL that is ideal for you and your event. Even if you have a family reunion to attend to and you want everyone to travel together. This 30 passenger party bus is exactly what you will need. Even if you want to take it out for a night on the town to places like Elbow Room Dicey Rileys or Parrot Lounge. Just sit back and let our drivers handle everything.
Party Bus Ft Lauderdale FL
Check out our newest party bus! It's one of the largest and most luxurious party buses in Fort Lauderdale Florida. It features a huge LED television, dark hardwood floors, in motion satellite, DVD/CD player, banging sound system, fiber optic firework lighting, bar stations, and a restroom. Contact Party Bus Fort Lauderdale today and book this party bus before somebody else does!
Click Here Get Prices Online InstantlyParty Bus Rentals
Party Bus Ft Lauderdale FL
Do you want the biggest and baddest Fort Lauderdale party bus of them all? Then check out our amazing 50 passenger Fort Lauderdale party bus! Get ready for the ultimate party bus experience! This party bus features countless wet bars, custom leather seating, bathroom, detachable dance poles, Aux port for you to hook up your IPOD or MP3 player to make your own custom playlist. Call Party Bus in Fort Lauderdale for a quote or to make a reservation.